Libraries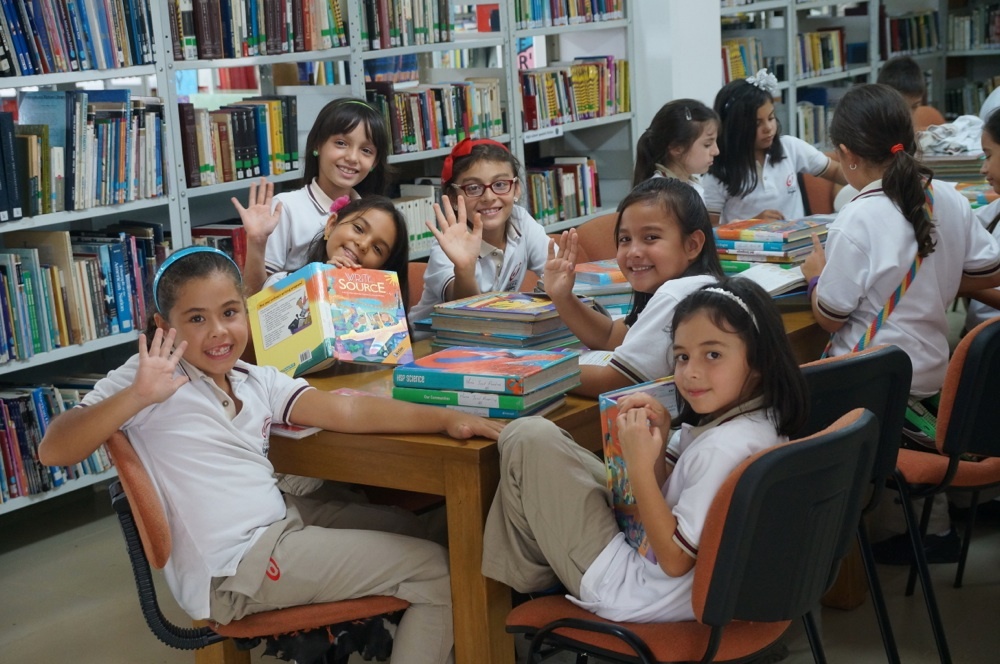 Every classroom in elementary is equipped with a large classroom library. This includes books from a wide range of genres and interests in both English and Spanish. Students have immediate access to hundreds of books right inside their own classroom.
Our students also read daily on various digital platforms. RAZ Kids offers several hundred books in English and Spanish, ranging across 29 reading levels. RAZ Kids supports our readers with incentives for students and data tracking for teachers. It also provides our students access to reading at home.
Another important part of our digital library system is Epic Reading platform which offers 40,000 books that are highly engaging for students. Both platforms give students access to not only read independently, but also to listen to reading which is essential to vocabulary development.
Finally, our teachers provide scaffolded small group instruction using our guided reading library which includes sets of books that students read together with their teacher, learning necessary skills to grow as readers.
Our students have access to the following online resources:
Raz-Kids
Seesaw
BrainPop
Super-Lectores de Norma
Follet Destiny
Ebsco Host
Prodigy
Epic
Literacy Planet